Fagunia Farm is an active mountain farmstead. It is located in a small and remote hamlet about 15 km from Nainital in the Himalayan state of Uttarakhand in northern India. For the guests of our homestay: Fagunia Farmstay, we try to offer the freshest possible farm to table experience. Thereby, they can indulge in the simple joys of eating farm fresh, freshly cooked, chemical free, and organic food. If you are a guest staying at Fagunia Farmstay and are interested in knowing more about permaculture farming, do ask us and we will be happy to take you on a tour of our farm.
Permaculture Farm
We are in the process of shifting to a permaculture based farming practice. With its whole systems based approach to land management (and life) based on observations of flourishing natural ecosystems, permaculture had always appealed to us as the philosophy and practice to adopt in our journey towards becoming a self sufficient homestead. We have just begun and have a huge learning curve ahead but it is worth mentioning at this point the three guiding ethics at the heart of permaculture: Earth Care, Fair Share and People Care.
While we find our footing in farming, we currently do grow quite a bit on our farm. From a variety of seasonal veggies to herbs to some spices to delicious local berries. You will find a rich variety of crops growing completely organically in our fields. There is absolutely no use of any inorganic fertilizers or chemical pesticides on our farm. In addition, we are slowly increasing the diversity of the crops and trees on our farm. And experimenting with growing traditional grains and millets as well.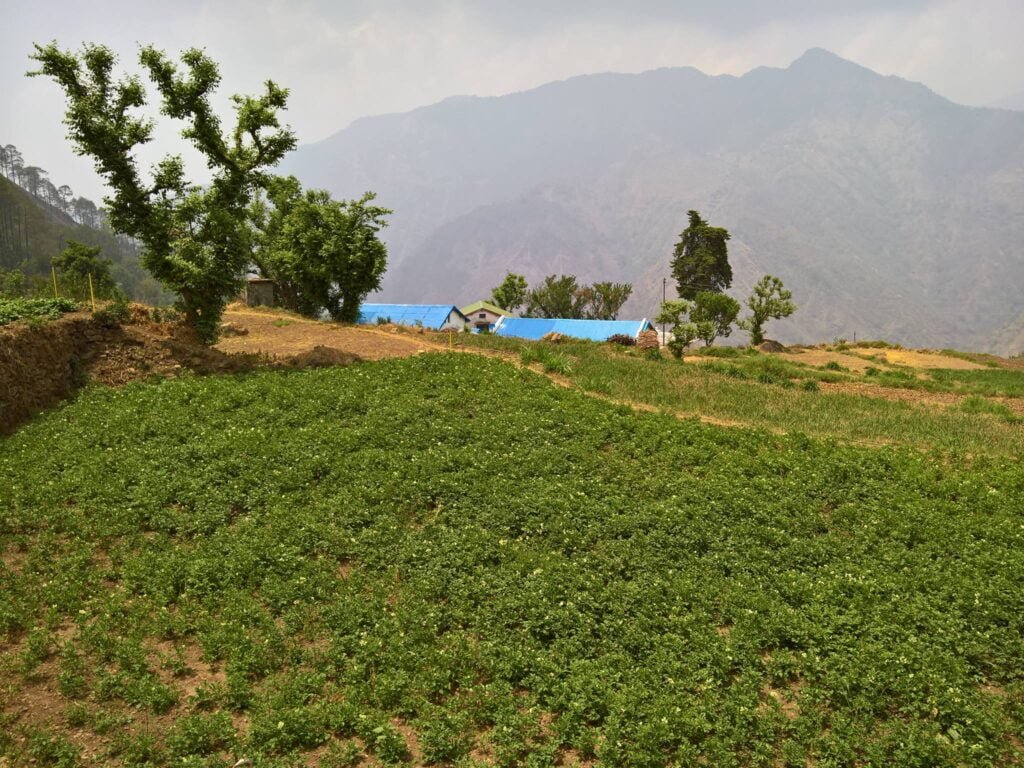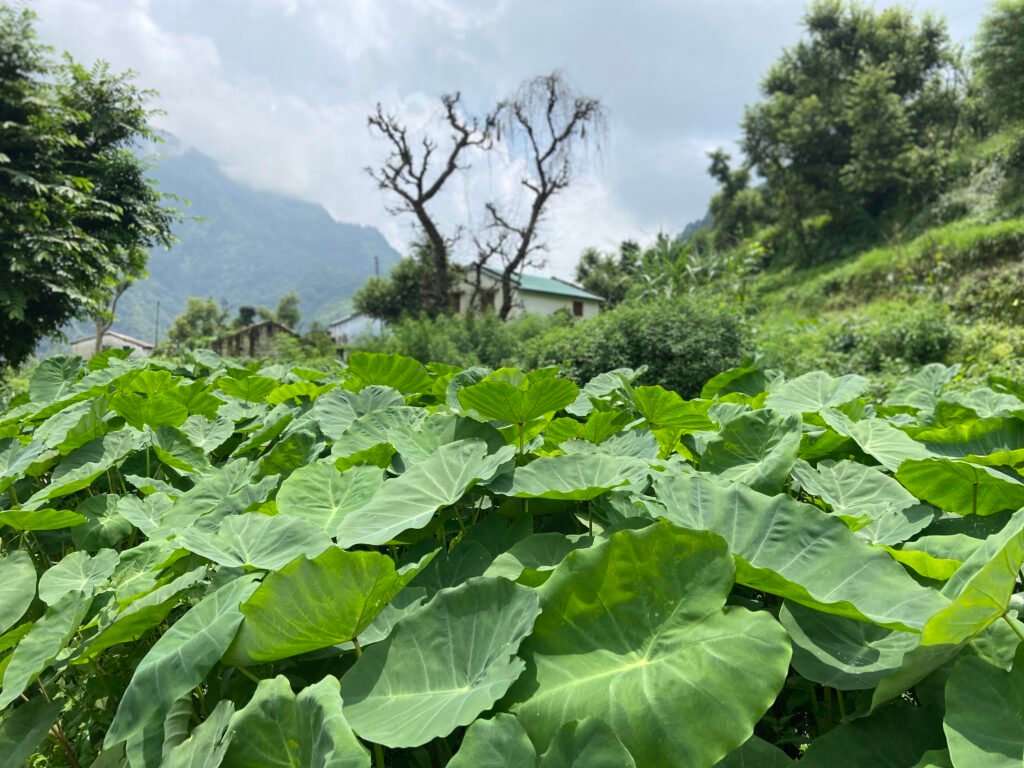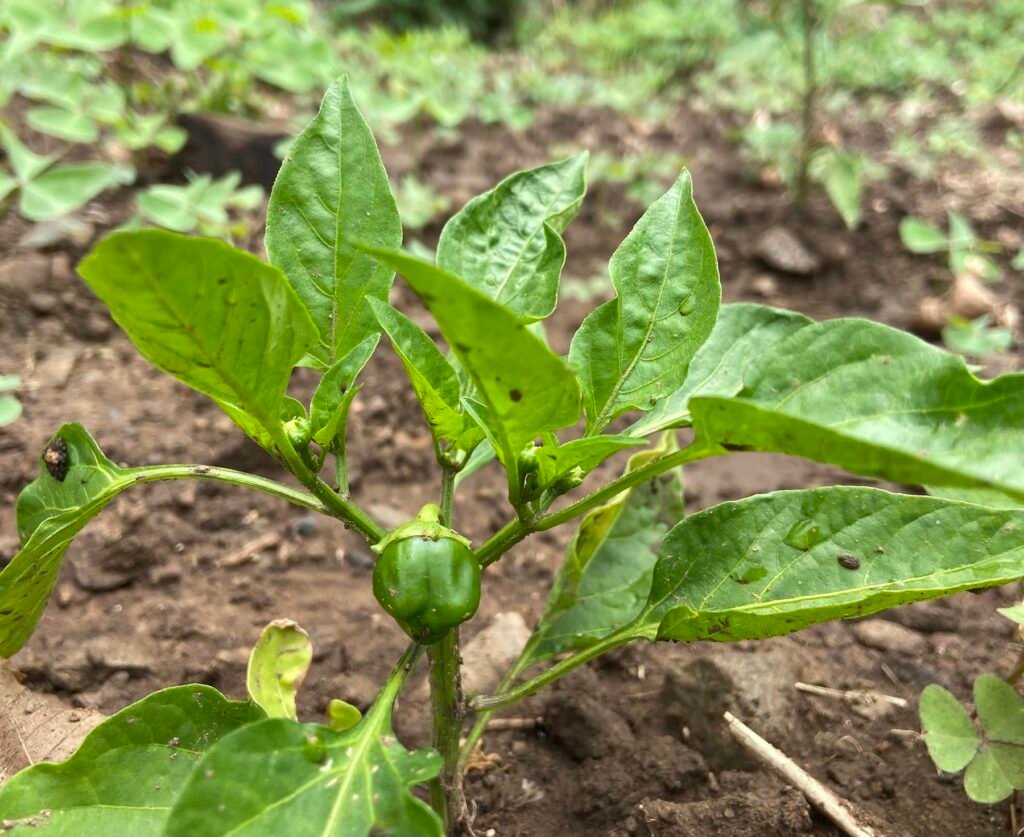 Next Steps
Currently, we are focused on creating a multi-layered food forest which can produce seasonal food and fruits through a mix of annuals and perennials. Next on our list is to increase our water security so that we can store as much water as possible.
In future, we would like to start making and storing our own seeds and create a seed bank of diverse and traditional mountain crops. Our ultimate aim is to share the nutritional goodness and freshness of our mountain farm produce with everyone. We plan to do this soon by making available a curated selection of organic farm products.