Spending time with nature is essential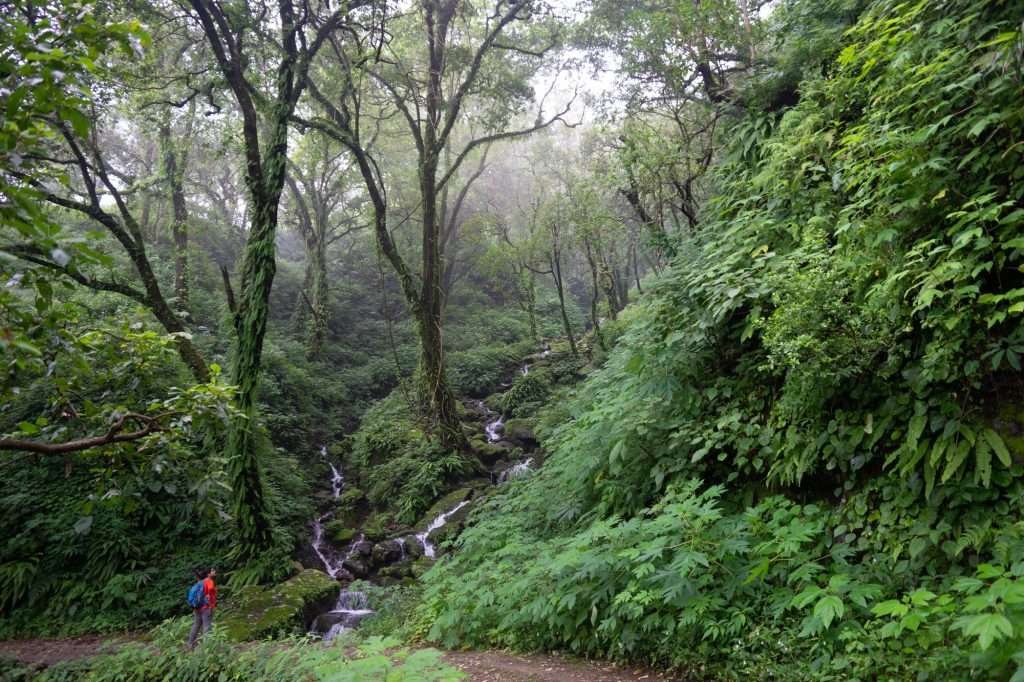 With more and more people living in cities, spending time with nature these days takes special effort. But making that effort is essential, particularly for children, who with increased access to gadgets do not get a chance to experience the natural world and benefit from it. The increasing availability of eco-friendly homestays located next to forests may be the answer to spend quality time with nature.
Growing up without nature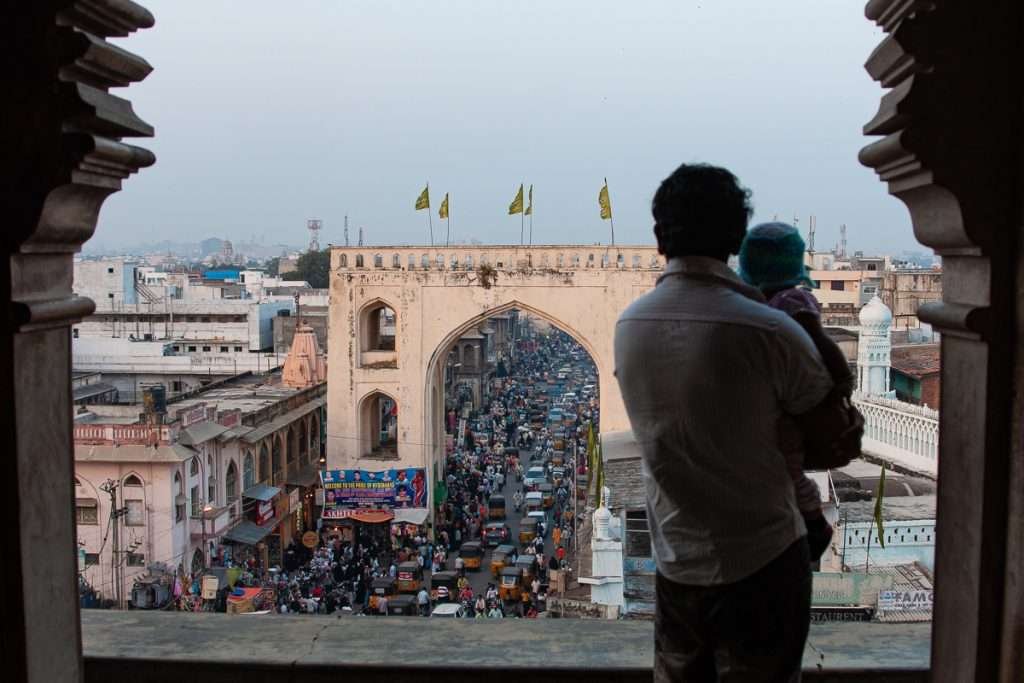 As a child growing up in laidback Hyderabad of the 80s and early 90s, one of the things I always earned to do but never got the chance for was to explore the natural world. I remember walking past the local WWF office near my parents' house many a time and always wanting to go in and volunteer. So that I'd be able to learn more about wildlife and maybe even get a chance to spend some time with nature. But as a shy child I never worked up the courage to go in.
The nearest I got to nature was during the summer school holidays in my grandparents village, located in Nellore. The long hot days of summer were spent aimlessly wandering and playing about the village greens in the company of assorted cousins. But I did not develop any lasting connection for nature. The years rolled by. A focus on academics meant that I did not look for opportunities to get close to nature. But for a few exceptions.
Exploring the wilds of HCU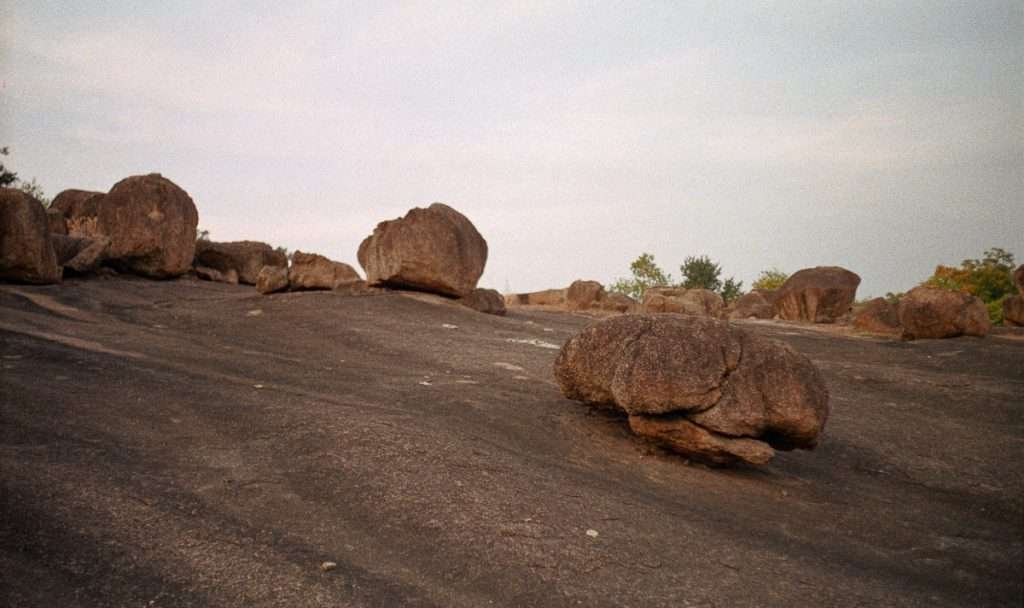 One was getting to explore University of Hyderabad's beautiful and sprawling campus. First on occasional (and surreptitious) night time camping trips during my undergrad years. And later as a full time resident on the campus when I was doing my Masters there.
At that time, much of the campus was not a concrete jungle like it is now. The university had extensive wild areas where one could feel totally cut off from civilization. That is when I first fell in love with natural, untamed spaces. I spent hours on weekends happily tramping around, exploring different corners of the campus.
I also started to dip my toes into photography with a second hand Soviet Zenit film camera. It was built like a tank but was as unwieldy to handle. So long hikes combined with (failed) experiments to photograph the beauty of the campus helped me deal with the pressures of an intensive Masters course and spend time with nature. Nevertheless, contact with and immersion in nature did not become a priority. I was instead focused on embarking on a career in research in Genetics.
Falling in love with forests
It was only in my late twenties, on a year long break, after having quit a PhD in Germany, that I finally started exploring India's beautiful forests and wildlife. It was then that I became conscious of the quiet joy that seeped into me the moment I entered a forest. All worries, all the stresses of modern life fell away like a discarded garment. The connection to an exquisitely balanced natural world calmed me and allowed me to look beyond the ephemeral materialism of modern life.
The subsequent start of a new career in communication with WWF-India reinforced that connection. One of the perks of the job was the chance to spend time in the company of charismatic wildlife and spectacular landscapes. From having a thrilling, near dangerous first ever sighting of the tiger in Panna Tiger Reserve. To witnessing an irate two ton rhino try to bring down the machan I was standing on in Manas National Park during a rhino translocation program. I found much joy in travels through wild lands. It was on such journeys that I first started thinking about finding a little piece of heaven, somewhere close to nature.
A little piece of heaven
That dream finally came true at the end of 2016 when Aditi and me after searching for years found our dream land in a rural corner of Uttarakhand. It was love at first sight. In spite of many challenges with the location, including lack of access to a road, we did not hesitate.
The next two years were a blur that went in construction of what is today Fagunia Farmstay, an eco-friendly homestay located next to beautiful forests near Nainital. It is also the first step in our longer journey towards experimenting with sustainable living, permaculture farming and supporting the arts.
Through our homestay, we have been fortunate to host over 500 guests in the last 6 months. One of the things that stuck me while hosting was how starved most people these days are of contact with nature. Children, in particular, with increasing access to gadgets get to spend very little time in the company of nature.
We were therefore thrilled when some of our younger guests also fell in love with the forests around Fagunia Farmstay. Gadgets, internet and TV were forgotten in their eager embrace of the great outdoors. Five year old Vidya started pointing out birds on the second day of her stay with us. Ten year old Kabir's morning ritual was to head out on a hike into the surrounding forests every day. Seven year old Dronaa discovered a new found love for recycling and concern for not using plastic during his stay. We have been blessed to influence these small changes in our little guests.
Spending time with nature
New research highlights the importance of 'forest bathing' in reducing stress and improving health and well-being. Living in sanitized, concrete jungles, the majority among us have become disconnected with the life sustaining force of nature.
We need to proactively make time for nature again. This is not difficult to do. Like Fagunia Farmstay, there are many ecofriendly homestays in beautiful, natural locations. On your next holiday, instead of going for a cookie cutter experience in a bland hotel located in an urban setting, opt for an ecofriendly homestay next to a forest. Spending time with nature at such homestays will help your children discover and sustain their love for the natural world, which is something I could not do during my childhood. This may lead to the creation of an eco-conscious generation and also help conserve the local environment. Now that is a win-win solution.
Socialise with us on Instagram and Facebook to follow our updates or to start a conversation. You can also visit our website to contact us or learn more about Fagunia.